Kushiro (釧路) is Eastern Hokkaido's largest port town (population 169,000) and one of Japan's premier fishing bases facing the Pacific Ocean. Summer is often cool and grey, but a foggy night on the river bank is fantastic. A wide variety of tasty seafood and sushi fascinates many travelers. Kushiro is predominantly transit point for the national parks in Eastern Hokkaido, such as Kushiro Shitsugen and Akan-Mashu.
---
Explore the City Center
Most sights in the city center are reachable on foot from the train station, or you can spend things up by hiring a bicycle. The city's iconic architect Mozuna Kiko (毛綱毅曠: 1941-2001) designed avant-garde buildings in Kushiro such as the Fisherman's Wharf MOO and the Kushiro City Museum. New modern buildings are greatly influenced by his design. Kita-Odori main street runs to Nusamai-bashi from JR Kushiro Station.
---
Nusamai-bashi
(幣舞橋) Hokkaido's most well-known bridge across Kushiro-gawa, Nusamai-bashi offers dramatic views of both a gorgeous sunset and a foggy night with colorful city lights. The riverside promenade is a favourite for stroll. You can overlooking this landmark bridge from Nusamai Park (幣舞公園), above a flower clock facing the traffic circle.
---
Kushiro Fisherman's Wharf MOO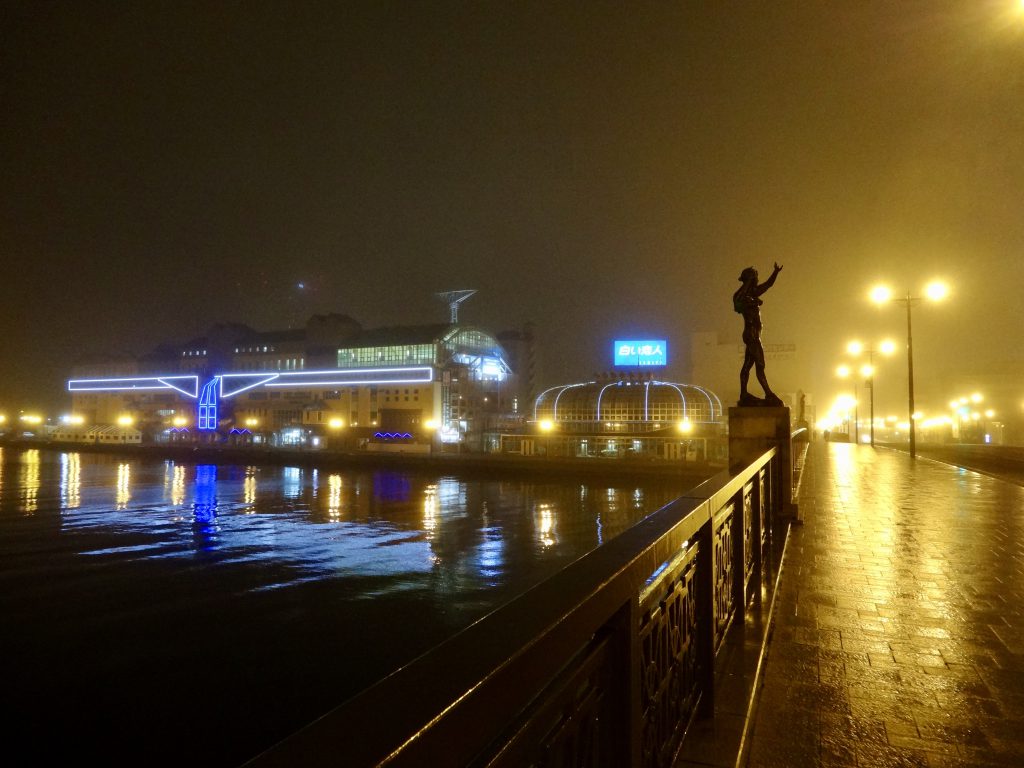 (釧路フィッシャーマンズワーフムー) Famed local architect Mozuna Kiko designed the striking shopping complex Fisherman's Wharf MOO in 1989 near Nusamai-bashi. It houses souvenir and seafood shops, eateries and a tourist information counter. There is also an open-air deck facing the river. More info www.moo946.com
---
Getting There