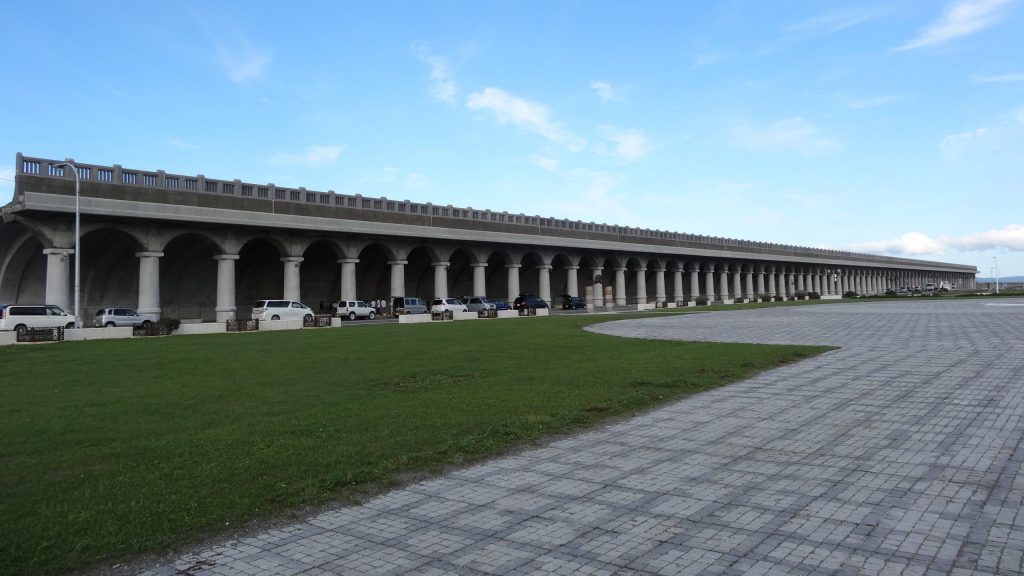 Japan's northernmost city of Wakkanai (稚内) is an important turning point for all tourists. In summer Wakkanai is crowded with group tourists, railway enthusiasts, hiker, bikers and cyclists. They spend a couple of time in the town and its surroundings before traveling onward. This nationally-famous city has ferry connections to Rishiri, Rebun and Sakhalin (only in summer) islands.
---
Wakkanai Station 'KITAColor'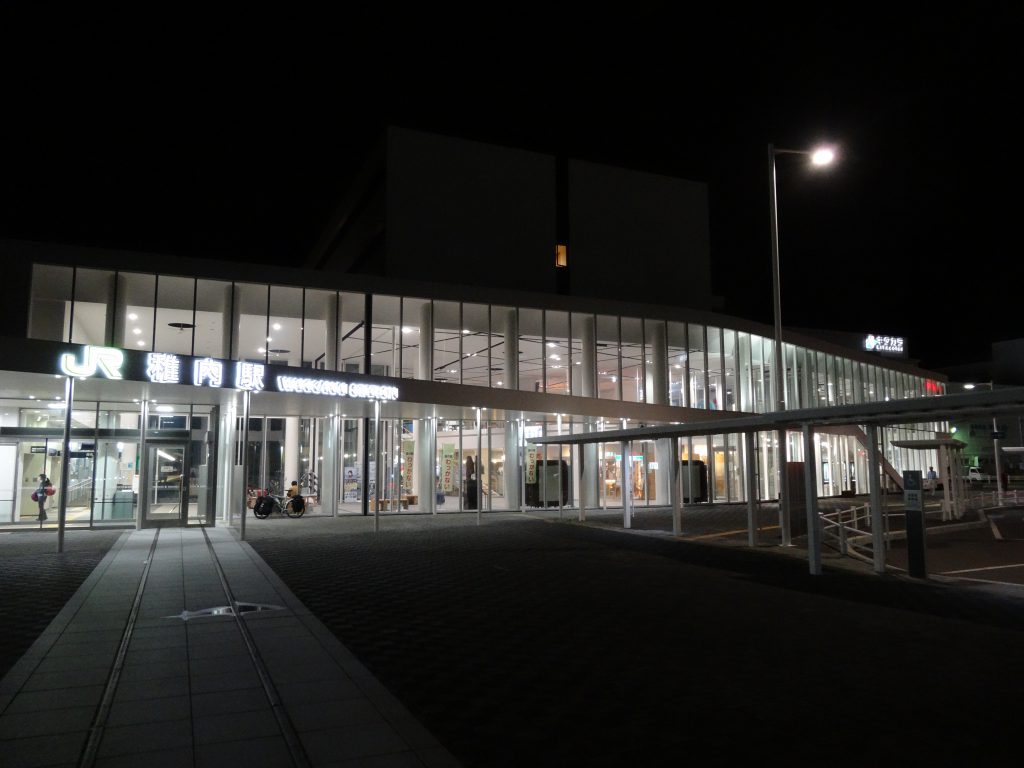 (稚内駅) The modern JR Wakkanai Station (tickets 6.20am-5.50pm), Wakkanai Station bus terminal (tickets 5.40am-6pm & 9.30pm-11pm) and Michi-no-eki (roadside station) are in one building of KITA Color (キタカラ).
The cinema complex T-Joy Wakkanai is situated on the 2nd floor of JR Wakkanai Station. All films are ¥500 discount after 8pm (late show). It is a good place to kill time after dinner or before getting on the night bus.More info www.kitacolor.com
---
North Breakwater Dome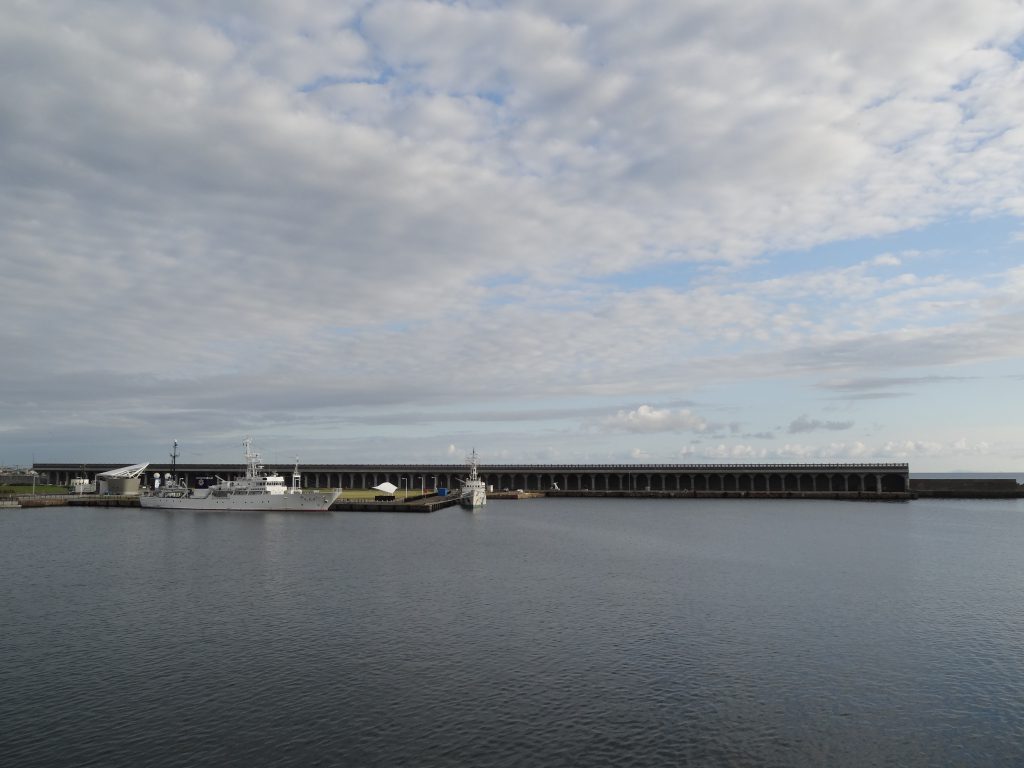 (北防波堤ドーム) This 427m-long and 13.6m-height half-arched breakwater, designed by Tsuchiya Minoru (26-year-old at that time), is an enduring symbol of the city near JR Wakkanai Station. Kita-Bohatei Dome has 70 cylindrical columns and was built in 1936 as Wakkanai-Sanbashi (稚内桟橋) Pier Station. From here the railway ferries connected to Odomari on Karafuto (currently Korsakov on Sakhalin) until 1945. Today the breakwater promenade is good for a stroll.
---
Wakkanai Fukuko Market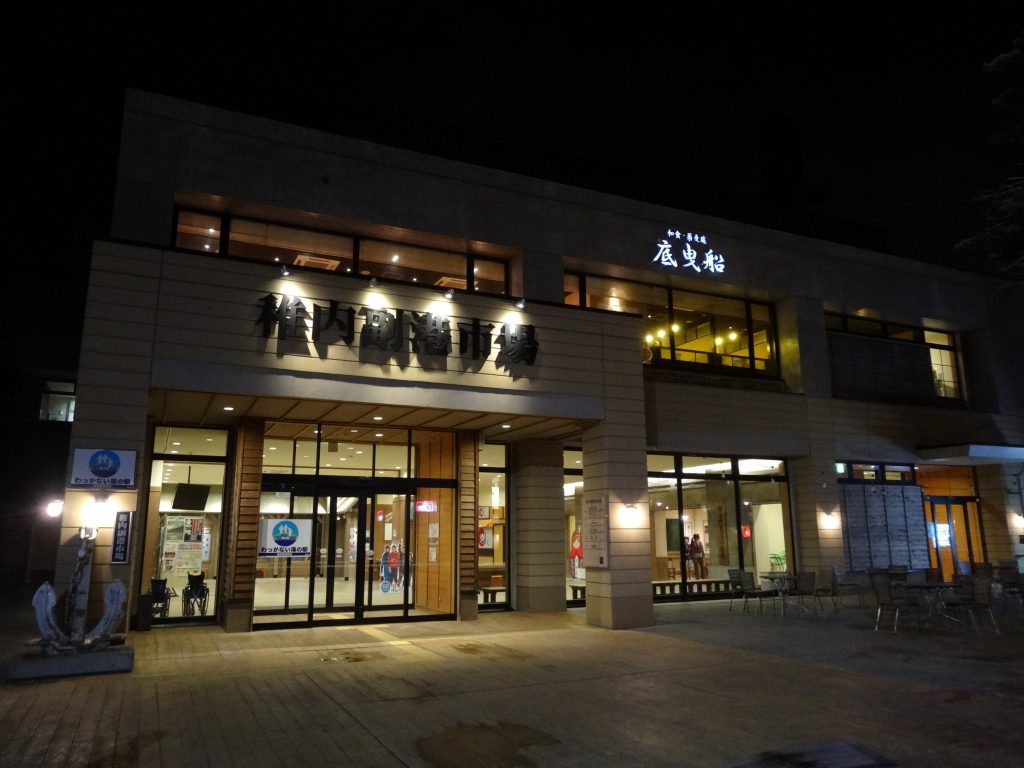 (稚内副港市場) The Fukuko Ichiba (secondary port market) tourist complex houses a food alley, souvenir shops, restaurants plus the onsen Minato-no-yu (港のゆ: 11am-9pm; ¥680) with open-air baths. In the Wakkanai Karafuto Museum (稚内市樺太記念館: 10am-5pm; Closed Mon Nov-Mar; Free) exhibits maps and photos of old Karafuto (Sakhalin). This complex is a good place to hang out in the town center. It is about a 10-minute walk south of JR Wakkanai Station along Route 40. More info www.wakkanai-fukukou.com
---
Getting There