More or less halfway on the Ororon Line between Otaru and Wakkanai along the Sea of Japan, the region's small capital of Rumoi (留萌) was once herring fishing and colliery town. Today there is not a special detour but it boasts gorgeous sunset and fresh seafood.
Rumoi also serves as a transport hub for Mashike, Haboro and Fukagawa. Note that the most sights are closed in winter.
---
Ogon-misaki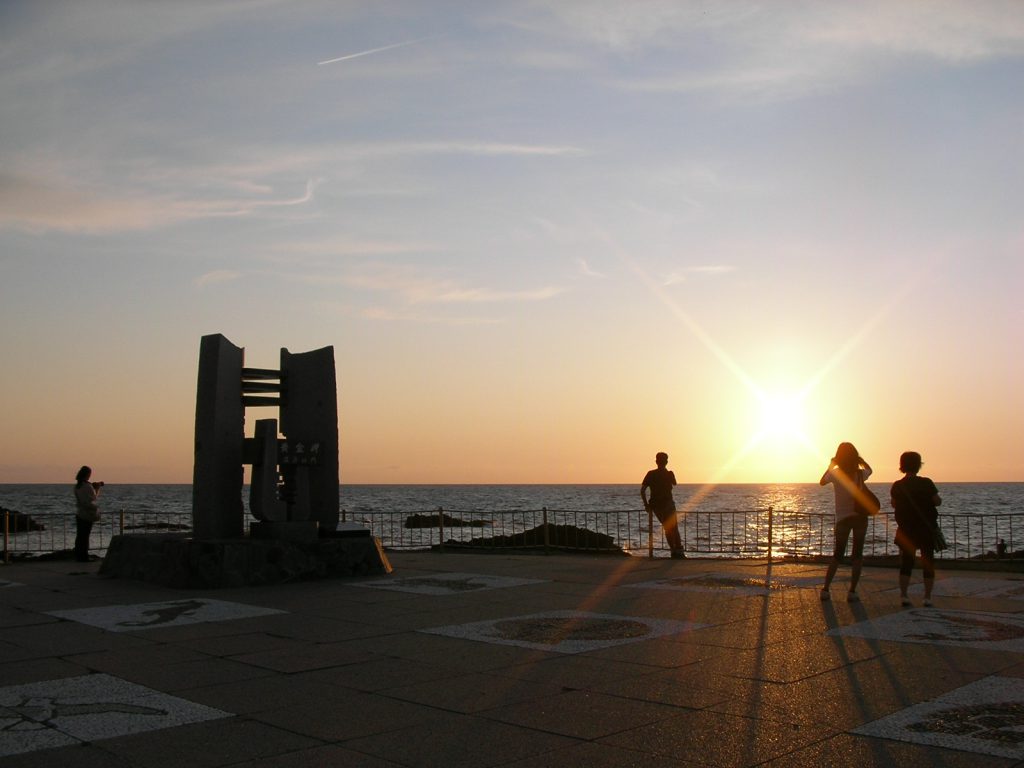 (黄金岬) Rumoi Region's most popular place to watch the sunset, Ogon-misaki (literally means the 'Golden Cape') making for dramatic photos on a sunny day. Locals hang out on Segoshi-hama stretching out to the south of the cape.
---
Golden Beach Rumoi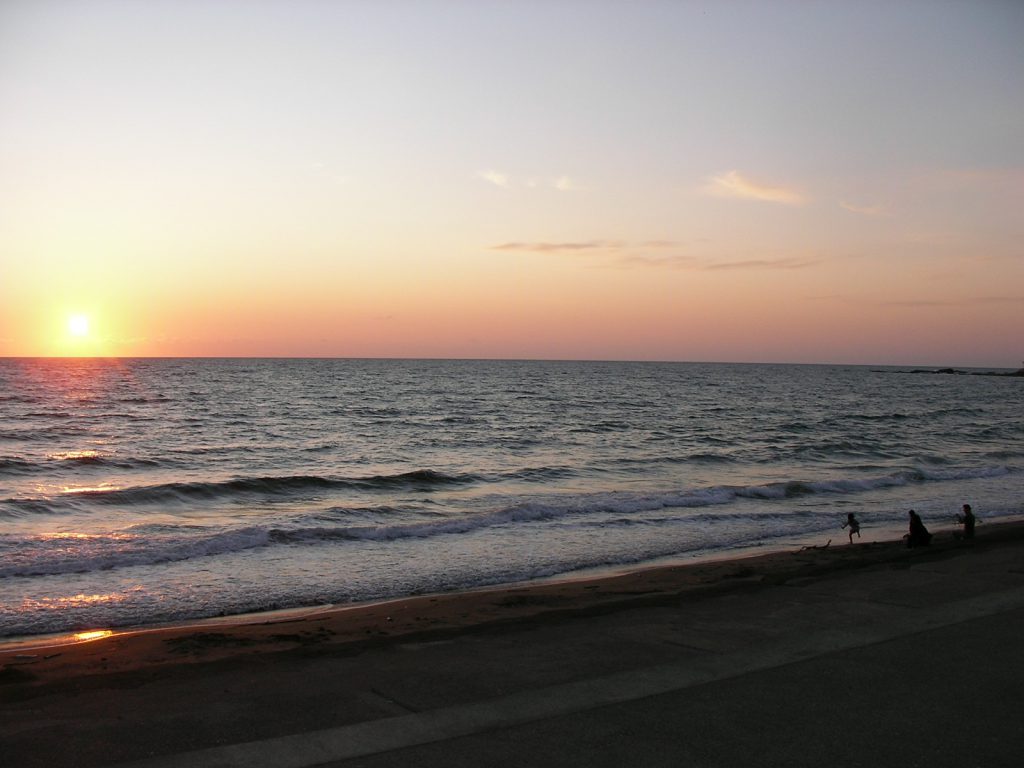 (ゴールデンビーチるもい) Northern Hokkaido's largest and busiest beach along Route 231 offers gentle waves plus stretches for one kilometer. There are free sandy tent site and paid tent site on the lawn (¥500 per tent). Permanent rental tents are available from ¥5000 (ask for the tourist information office). This beach has its own marine school, they offers banana boat and water bike.
During the swimming season (July to mid August), there is fireworks on the beach every Saturday at 8pm. Parking fee is ¥600 per day. From Rumoi-ekimae bus stop 2, take a Mashike-bound bus and get off at the Rumoi Zeimusho-mae (300m east of the beach).
---
Rumoi City Umi-no-Furusatokan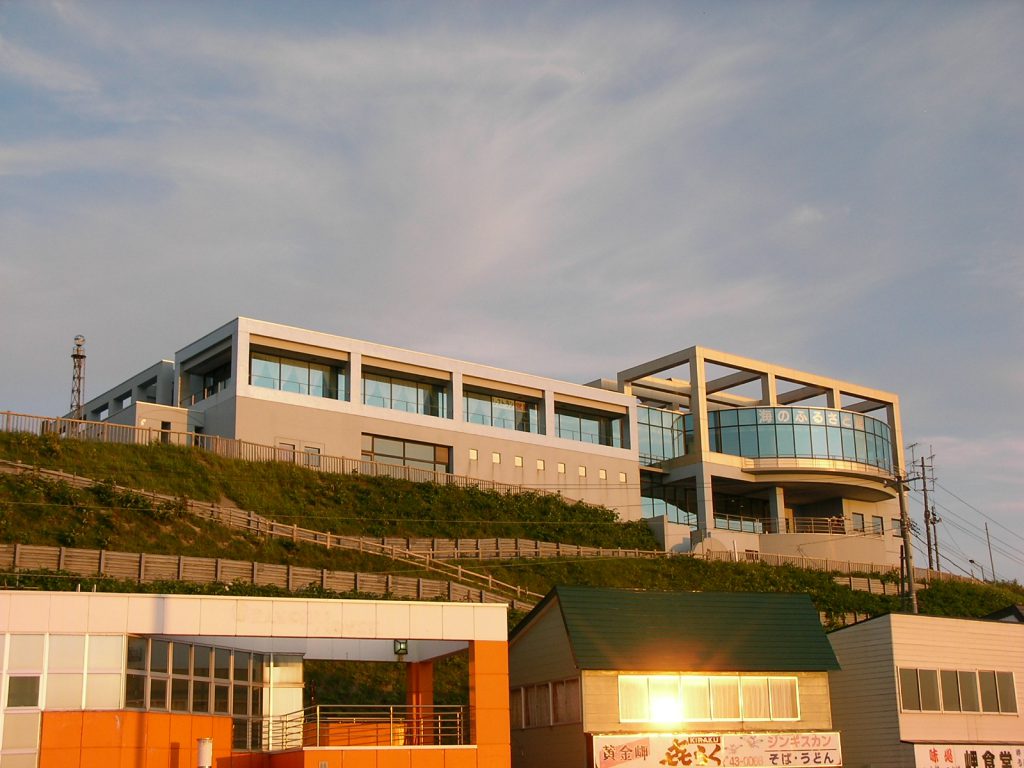 (留萌市海のふるさと館) On the scenic hilltop of Ogon-misaki overlooking the sea and the Mashike Mountains, the folk museum of Umi-no-Furusatokan delves into Rumoi's maritime history and nature. It is closed from November to late April.
---
Rumoi Port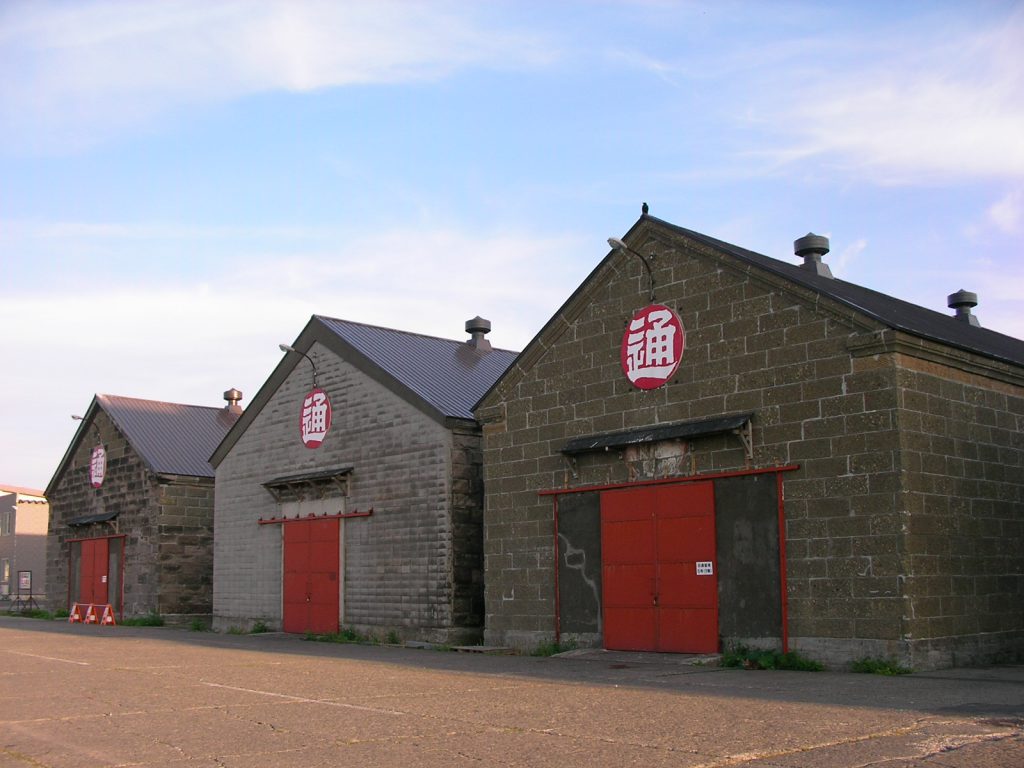 (留萌港) Developed between 1910 and 1931, Rumoi's sleepy trade port is suitable for fishing such as herring and atka mackerel. Three Nittsu (日通) stone warehouses lie along the harbor.
---
Getting There