Abashiri (網走) is the historical and cultural heart of Okhotsk Region . In 1890 the town has set up the prison of Abashiri Kangoku (網走監獄) for dissidents, political prisoners and criminals. They spent in the solitary confinement and worked for the road construction between Asahikawa and Abashiri.
Today Abashiri's working prison (Abashiri Keimusho: 網走刑務所) is closed to the public (of course!), but the most of the outside grounds are open to all. The red brick walls and its main gate were the setting for the film Abashiri Prison (1965) played by Takakura Ken. Opposite the main gate, the direct sales office (刑務所作業製品展示場) sells wood crafts and dolls produced by prison inmates.
---
Abashiri Prison Museum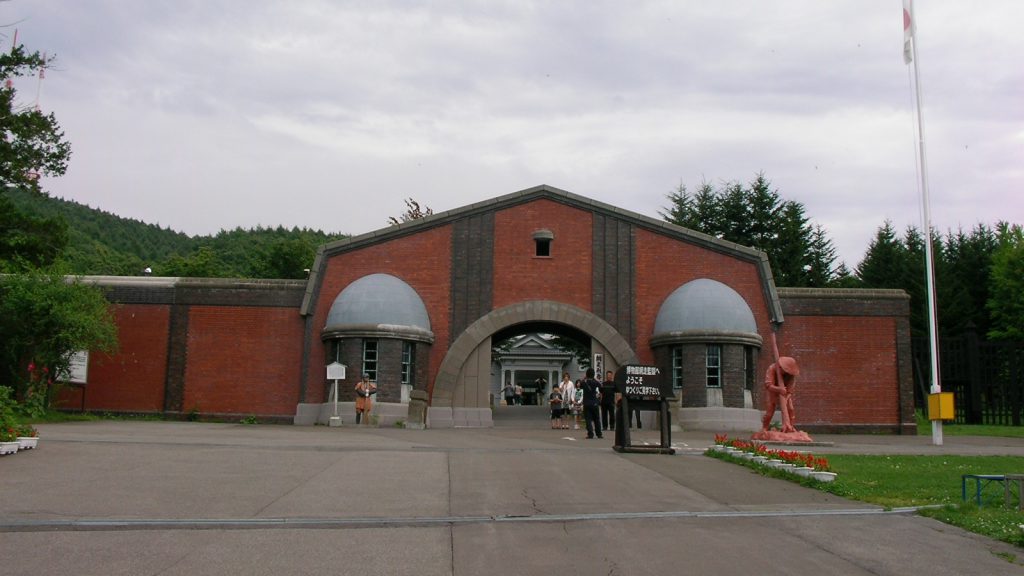 This open-air museum (博物館網走監獄) has 25 historical and reconstructed buildings from Abashiri Prison, that includes wooden prison houses, a courthouse, administration building, lecture hall and bathhouse. The penological museum shows a virtual movie, with old artefacts and a reproduced present isolation cell. Inside the 1896 cafeteria (食堂: 10am-3.30pm Apr-Sep & Feb-Mar), you can try the kangoku-shoku (監獄食: present prison meals). More info www.kangoku.jp
---
Getting There
From Abashiri bus terminal, the tourist attractions sightseeing bus (1-day pass ¥800) runs to the Hokkaido Museum of Northern Peoples via the Keimusho-mae (刑務所前: Abashiri Prison; 3min) and the Abashiri Prison Museum (7min).