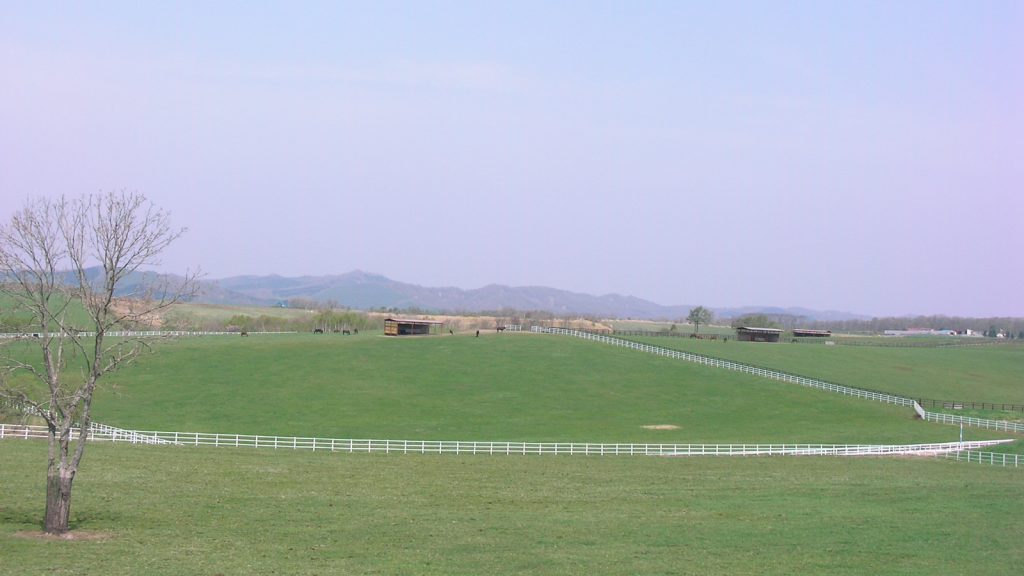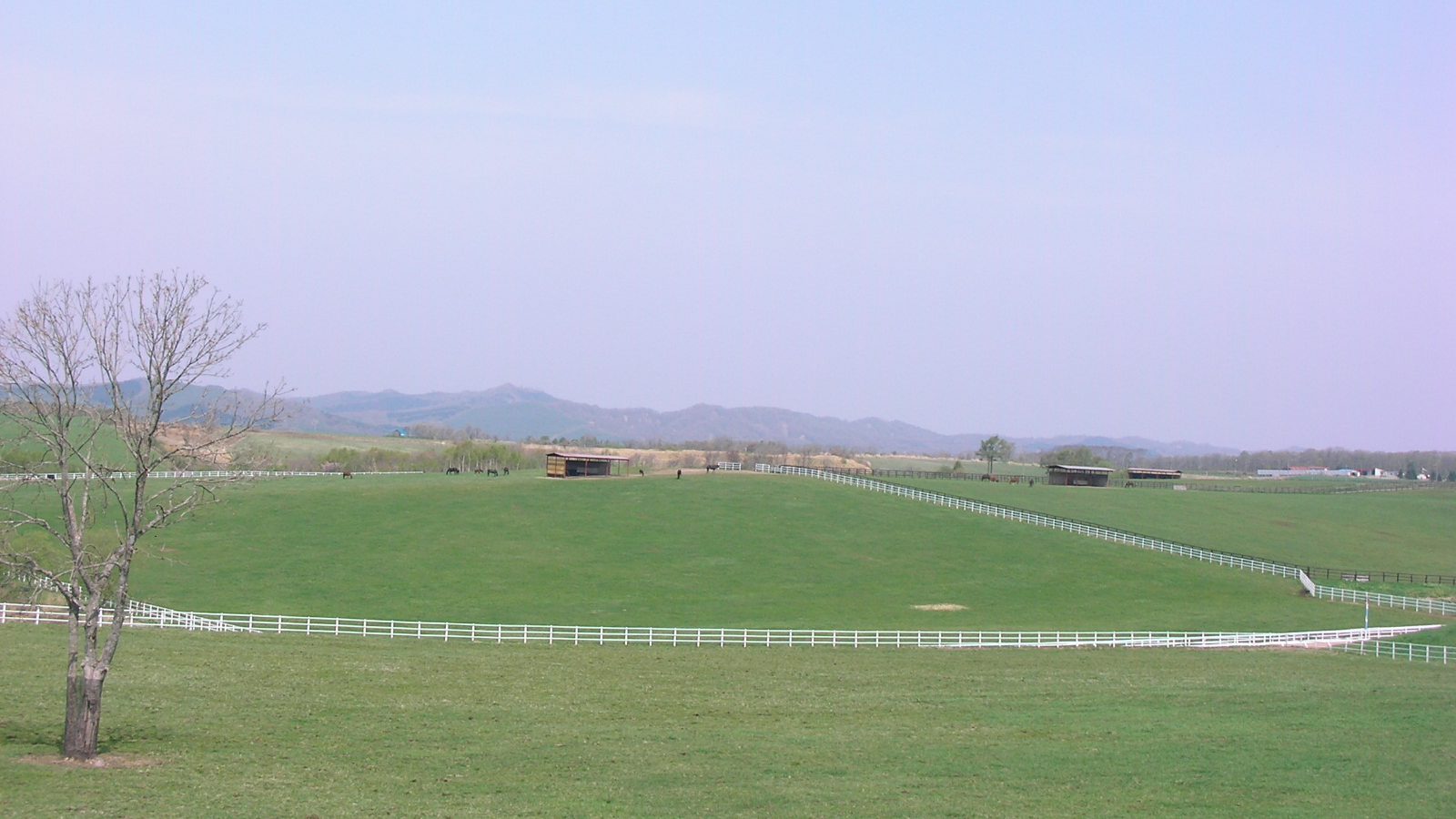 Hidaka Region (日高地方) is Japan's top racehorse breeding ground with countless stables. If you plan to visit the countless stables in the region, absolutely contact Kyosoba-no-Furusato Hidaka Information Office (競走馬のふるさと日高案内所) in Shinhidaka (Shizunai) first. This place offers free support for the visitable farms and times. Website has an English brochure for visitors.
More info uma-furusato.com
---
JRA Hidaka Training Farm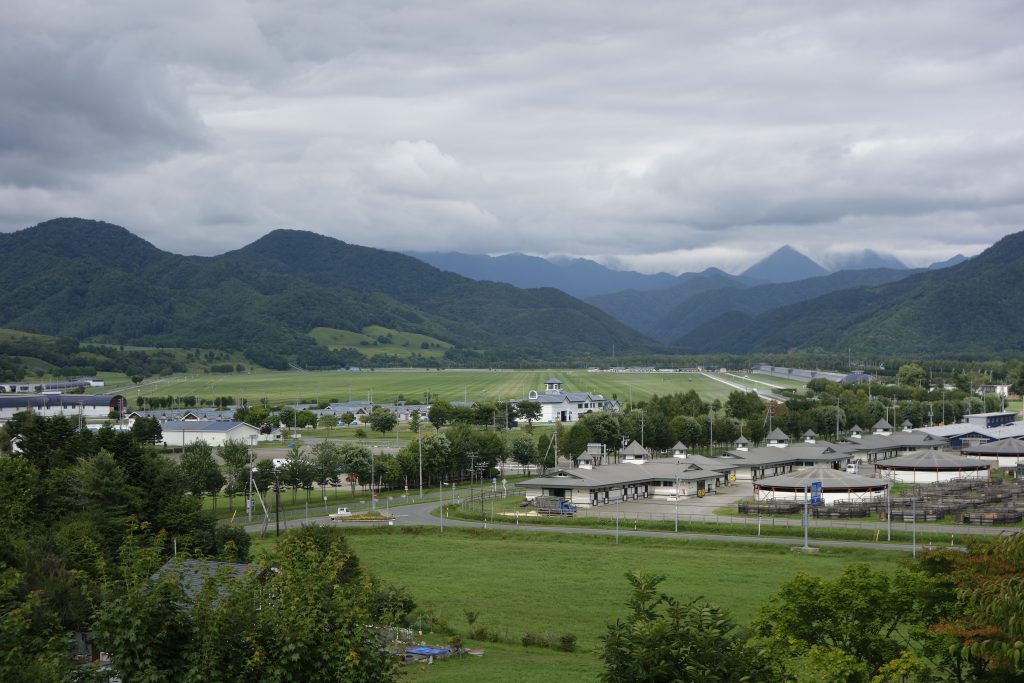 (JRA日高育成牧場) Founded in 1907 as a stallion farm, the 1500-hectare Hidaka Training Farm (ikusei bokujo) is something like 'Japan's Newmarket or Chantilly'. You can walk around the Blood-horse Training Area (7am-1pm Mon-Sat; Free) from the south gate information center, the main highlight is a 1000m-long indoor training course.
A free guided bus tour (10.30am-noon Wed & Fri Jun-Oct, plus Thu late Jul-Aug) show you to the facilities. Call to reserve (Tel 0146-28-1211: weekdays) by the day.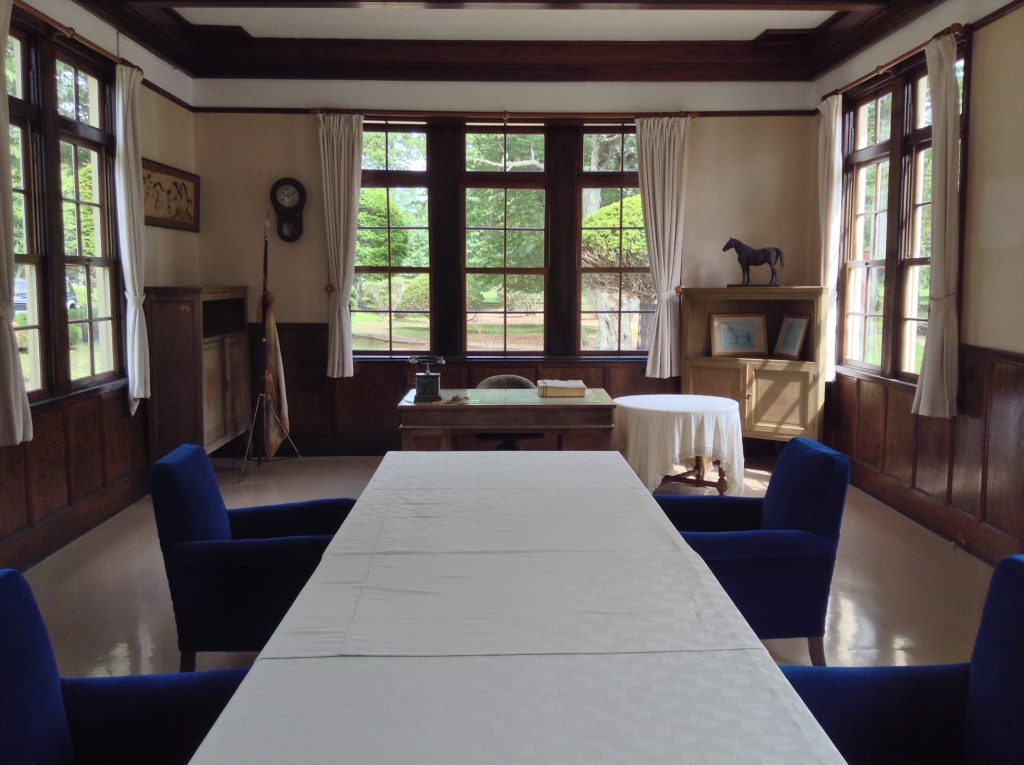 About 400m west of the south gate is the Observation Tower (8am-4pm Apr-Oct; Free). There is also a century-old Memorial Hall (10am-4pm Apr-Oct; Free), about 200m ahead from the tower, exhibits on farm history.
The farm office is 7km north of JR Hidaka-Horobetsu (日高幌別) Station, it is better to have a car. Yushun Village AERU (うらかわ優駿ビレッジ) offers horse riding tours in the farm and pick you up from the train station (or bus terminal) for guests.
More info jra.jp/hidaka
---
Stable Tour Bus Roman Road-go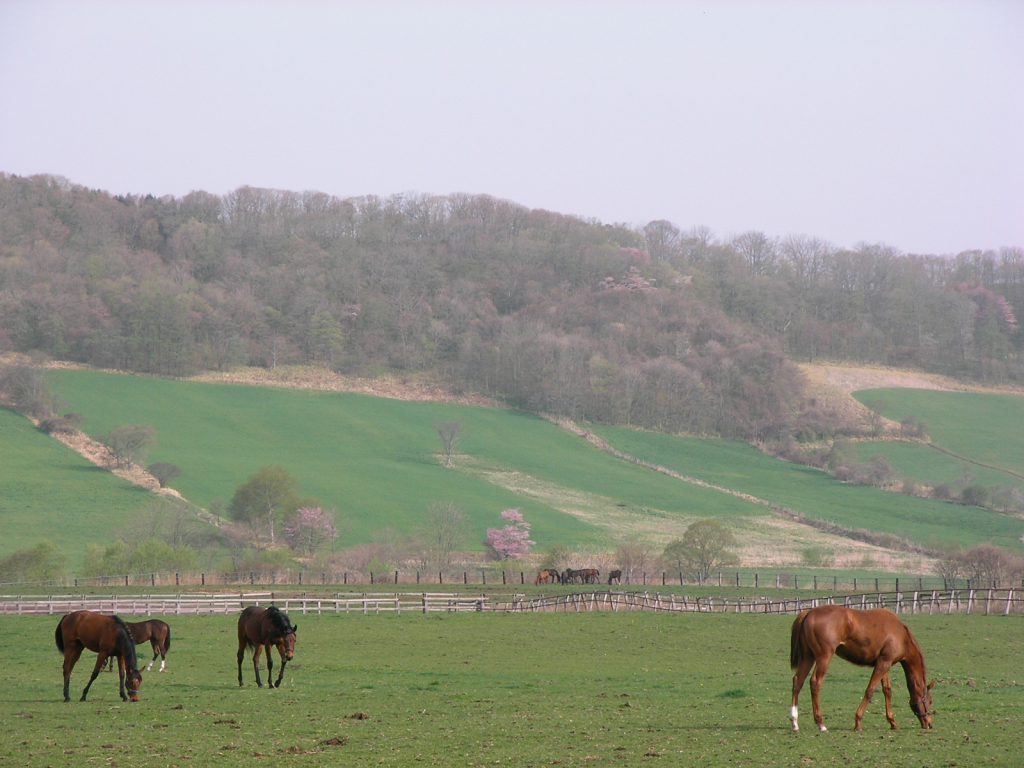 (ロマンロード号) A seasonal half-day bus tour Roman Road-go stops at the area's top racehorse stables. Tour leaves from Shizunai Station at 9.50am on every Saturday from August to September. Ticket can be purchase at the tourist information office inside JR Shizunai Station.
More info shinhidaka.hokkai.jp/kankoukyoukai
---
Getting There